The Luigi's Mansion Wiki!
The year 2020 marks our 10th year of providing haunted yet valuable information about the Luigi's Mansion universe! Thank you for your continued support!
There are currently 549 articles and there are 26,551 contributions on this wiki.
Welcome to our your mansion...
All Luigi's Mansion games are action-adventure video games that mix horror themes in a friendly way for almost all audiences, perfect to play in Halloween season. This is one of the few games in the Mario Franchise in which Luigi is the protagonist, rather than Mario.
Featured articles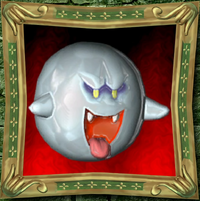 Boolossus is the second most powerful boo, behind king boo himself. He is a conjugation of several smaller boos, and is defeated unlike any boss. He first appears in the first game and later reappears in the third game as the boss of the scarescraper, bearing somewhat similar powers to King Boo himself.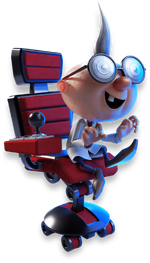 Professor E. Gadd is the supporting deuteragonist in the Luigi's Mansion. He supplies Luigi with various inventions such as the Virtual Boo, the Poltergust 5000, or the Dark-Light Device. He is a paranormal researcher and has a ton of info about ghosts, illusions, and a ton more.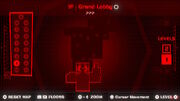 1F - Grand Lobby is the first floor encountered in Luigi's Mansion 3 inside the The Last Resort. Unlike other floors, it only consists of one room, but that doesn't stop it from being incredibly detailed. With the first battle, both light and dark forms, and combined with 6 gems along with one boo, this floor is the perfect starting floor.

Did You Know?
Luigi's Mansion Gameplay Footage
Helping out
To write a new article, just click the link in the box below.
Not sure where to start?
The Mansion Needs your help! Please help contribute to this wiki so the after-worldwide knowledge of Luigi's Mansion grows stronger!
Alerts
Mansion Builders online! Do you qualify for the legendary award?
Please create fan made articles about Luigi's Mansion at the Fansion Wiki, rather than here!
Be sure to check out the Luigi's Mansion Reddit Page!
Adding Content
Activities
Affiliates
The Luigi's Mansion Wiki gets its share of supporters including:
If you are interested in becoming an affiliate of Luigi's Mansion, please send a message to a Bureaucrat.
Policies and more
This wiki has an assortment of different pages that are meant for rules, help, and more.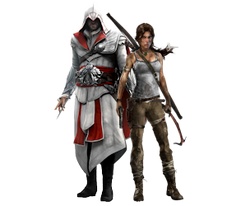 Community content is available under
CC-BY-SA
unless otherwise noted.